Event box
Canvas ONLINE + IN PERSON Grade Submission Q/A Session
This one time Session covering both Grade Submission and general Canvas questions will be hosted both ONLINE, and in the CM 146 Training Lab.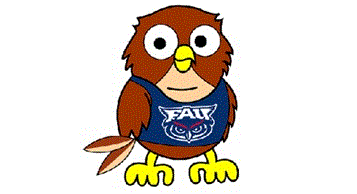 PLEASE CLICK HERE TO JOIN THE WEB SESSION
The Canvas ONLINE session gives instructors the opportunity to learn with no prior knowledge of Canvas. This training empowers users with knowledge of the basics, best practices, and even advance techniques for dealing with their online environment.
Learn how to:
Set up your profile and adjust your notification settings
Navigate the learning management system
Locate your courses
Use the Calendar
Use the Inbox
Add course files
Add your Syllabus
Create Modules and Pages
Add Assignment placeholders
Get help
Creating Assignments

Creating Discussion Boards

Set up Rubrics

Grade using the Gradebook

and Speedgrader
Date:

Thursday, December 14, 2017

Time:

2:00pm - 4:00pm

Location:

CM 22, 146 - Training Lab (does not reserve room)

Campus:

Boca Raton, Fl

Categories:
Presenter
Eric Satkowitz
Eric is a Coordinator of Instructional Support within the Office of Information Technology.

Specializing in Lecture Capture technologies and LMS support for both Blackboard and Canvas, he currently serves on the Instructional Technologies team, providing "rich media" content management, course migration assistance, and collaborative training consultations to faculty and staff members of the FAU family.
Eric has been embedded in the FAU community for over 10 years as a student, alumnus (class of '07, GO OWLS!!!!), and dedicated staff member. He's been known to have a steady supply office candy. Most importantly, he very much looks forward to working with you!

One on One Appointments:
Booking a one on one appointment allows you to customize your training to fit your learning AND teaching styles, pace, and course needs. Please try to book your appointment 24-48 hour in advance if possible. Time slots fill up quickly! Group appointments are also available.

Things to Keep in Mind before your appointment:
*Please complete the registration form with as much detail as possible.
*If you will be adding materials to your Blackboard or Canvas course, please bring them with you on a USB drive.
*If you intend to work from your laptop, please make sure to bring it with you.
* RELAX. Don't Stress :) We LOVE questions here. Please feel free to provide Eric with a list of questions or concerns prior to our meeting and he'll be happy to address them during your time together.

Appointment Locations:
Most one on one appointments can be held in Eric's office, located in Building CM 22, Room 127. If necessary, other locations can be arranged. Video Conference appointments are available as well.
Cancelations:
If you need to cancel please do so as soon as possible.

FAU is transitioning to a new LMS over the 2016-2017 academic year. It is highly encouraged that you learn Canvas NOW to prepare yourself and your course for a Spring 2017 or Summer 2017 launch. For more information about the Canvas transition visit http://www.fau.edu/canvas.